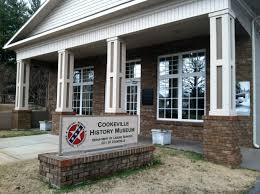 Tucked in between the police department and the library is the Cookeville History Museum, a quaint little building filled to the brim with the history of Cookeville. From fossils all the way through the major U.S. Wars, there is plenty of information here for history buffs. Whether you live here or are just visiting, it's worth it to come take a look. Even better, admission is free, although there is a box for donations.
Right now through March 23rd, there is a temporary exhibit of small cars in the main entrance when you first walk in. This special exhibit is on loan from the Lane Motor Museum in Nashville and spotlights six microcars. These interesting little cars were first made for the streets of Europe because they had much smaller roads.
Past this exhibit, you can make a left to start at the beginning. You can see fossils and other interesting artifacts from around the Cookeville area. Close by you can see how Cookeville was named in honor of a man named Richard Fielding Cooke. You can also see some artifacts from the Civil War including a uniform and journal from a Union soldier.
In the next section, you can see some cultural items including some quaint old photos. One photo was from 1939 from the Cookeville Sewing and Garden Club and another photo from 1919 of a local art class. There are also vintage items from Cub Scouts as well as old photos from the Cookeville Military Band.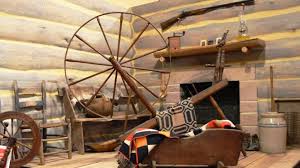 Close to the cultural exhibit is a wall of artifacts from the depot. There are old photos, an antique train light, and vintage documents. This part of the exhibit is great for anyone who considers themselves to be train enthusiasts.
The next area consists of items from Tennessee Technological University. Here, there is a lot of information on how TTU came to be, including that it was founded to help bring a more robust technical workforce to middle Tennessee and to bring more education to the area as well. There are many vintage items here including an old uniform, banner, and hat. There are also many old photos to look through. This part of the exhibit is great for anyone attending TTU or considering attending TTU, as well as alumni.
At this point the end of the exhibit is near and this part of the display focuses on economic growth as well as some of the more recent wars including World War II and The Vietnam War. There is an antique camera and some vintage items from some of the old businesses around Cookeville, including Cream City.
There is so much more to see then is mentioned here including a wall of old photographs of churches in the area, a timeline that wraps around the entire exhibit near the ceiling, and many, many more antique and vintage items. The staff is also extremely friendly and they make visiting the museum an absolute delight. So come check it out for yourself and enjoy all the history that has made our fair city what it is today!