An Inside Look at Waterloo Falls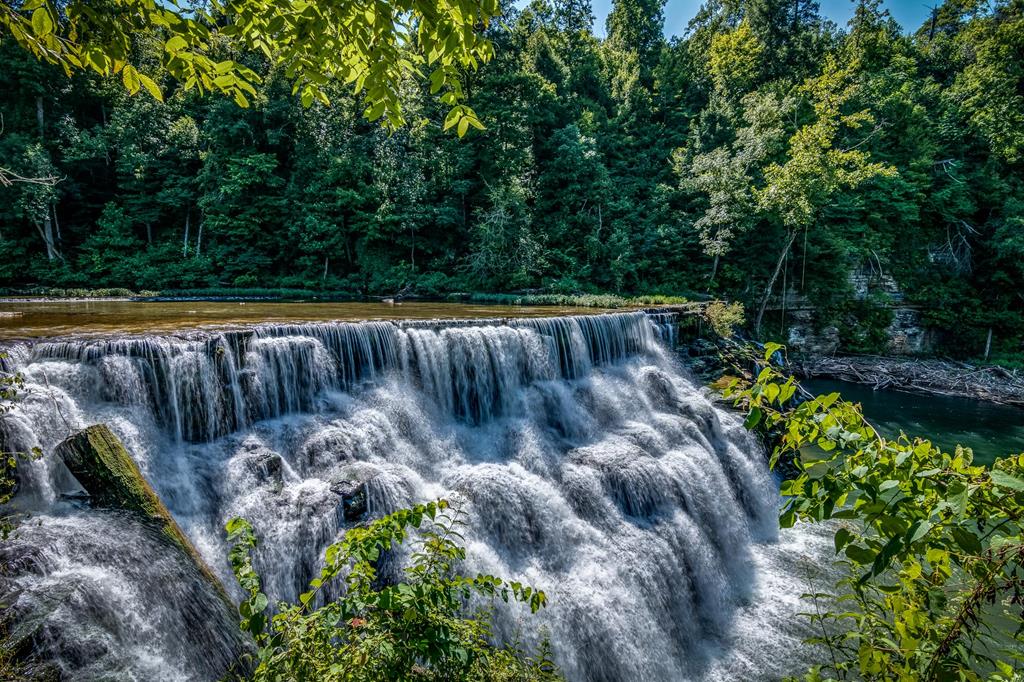 Nestled at the end of a gravel road is an unexpected treat for any nature lover. A large, cascading waterfall with a picturesque backdrop that consists of a mixture of green vegetation and cliffs with tiny springs popping out of the rocks. The waterfalls are only around 35 feet high, but quite long horizontally.
This untapped, natural wonder is just minutes from Cookeville, although it's actually located in Overton County. The best part of this waterfall is that it is friendly for all types. It's great for the elderly, children, handicapped, and those who want to bring their pets. The reason for this is you don't have to hike to see these falls. You can literally drive right up to them. Of course, the optimum views take a bit more work. This is also a good thing for those young or adventurous types that appreciate a bit of hiking for that stunning view.
Indeed the views are stunning if you're willing to put in the work to see them. For the ones who do want to do this, there are two main ways to see the falls from another angle. The first one is quite close to the parking area. If you walk as though you're going to get a closer look at the falls, then you'll notice a rugged path to the right. Rugged is no exaggeration and this path can be quite dangerous so take it with caution. However, if you do hike this path you will see a small cavernous area. It's quite narrow, but from this vantage point, you can see a closer view of the falls.
The other view is at the bottom near the water. To get to this area, you have to go down a steep path. At the end of this path are steep, metal stairs that take you to the water. Here you can sit and enjoy a beautiful view of the entire waterfalls. If you're physically able to take this path, it is more than worth it.
If you go back to the top and walk past the falls to follow the river upstream then you will see a few mini falls and swimming holes. The fishing is said to be decent here too, in some areas. For nature lovers, it's not as breathtaking as the main falls, but still quite charming in its own way, with many scenic views.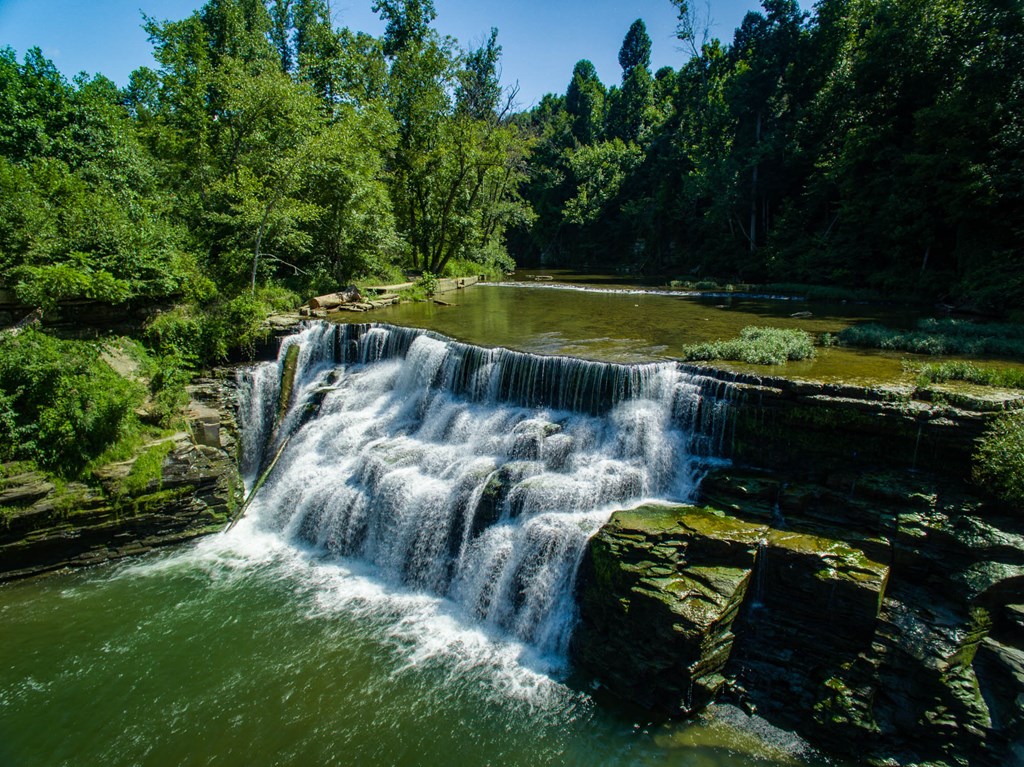 In fact, some property near Waterloo Falls are actually for sale with Skender-Newton Realty. 00 Virgil Murphy Circle is up for purchase with 11 beautiful acres that borders Spring Creek. Call (931) 261-9001 today to take a look.
These falls may be overshadowed by many of the other popular waterfalls in the surrounding areas, but it is not to be undone or forgotten. It's a hidden gem, another jewel of Cookeville and the neighboring areas and another great reason to visit or live here!