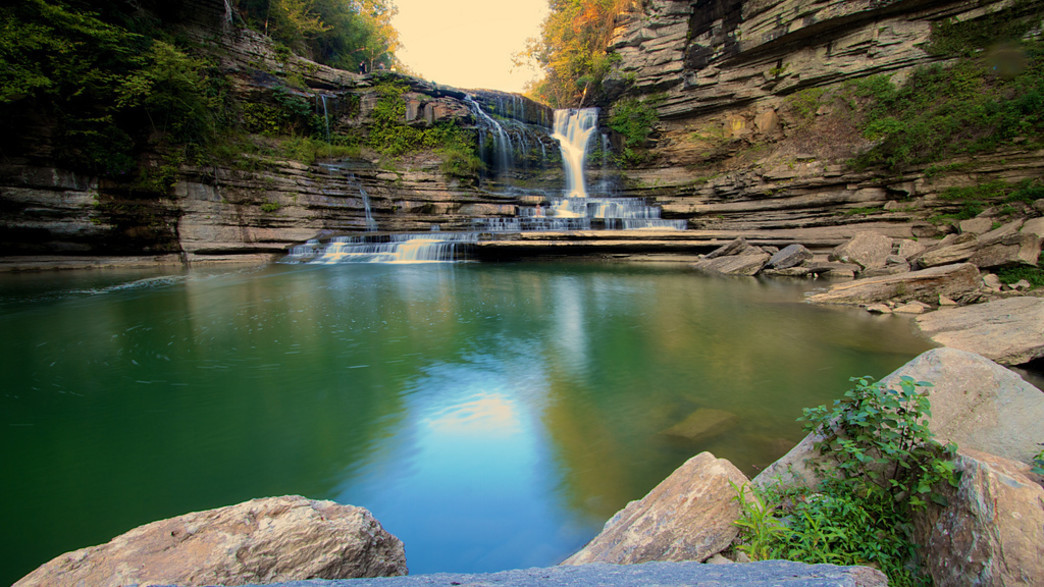 SNR's Best-Kept Tennessee Highland Secrets . . .
Q. When did you last "take a breather" to visit Cummins or Burgess Falls?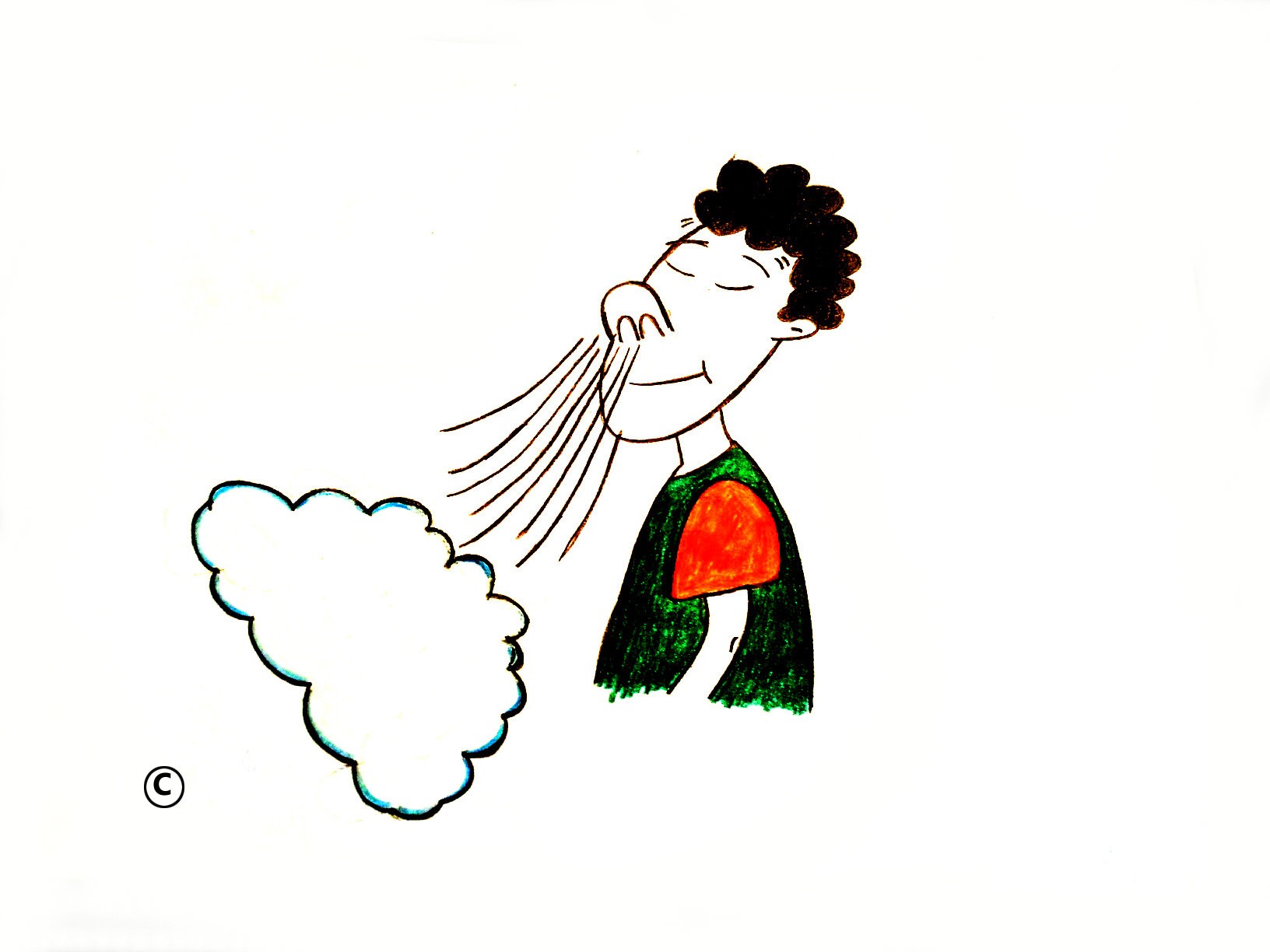 A. "Yeah, I've been there," is often the answer. But we'll bet you haven't been there recently. So here's a poke-in-the-ribs reminder of how to get there, and what great little "Take-A-Break-Cookeville-Escape" each of these special refreshing destinations can be for busy, time-pressured lifestyles. (Except on summer holiday weekends!) And bring your camera!
CUMMINS FALLS: Starting from the northwest corner of the campus at the Willow Avenue/12th Street intersection, take 12th heading North, so that TTU athletic fields are on your left, and proceed approximately 7 or 8 miles to your 7th or 8th right-hand turn at Rt. 477 East, then follow 477 for roughly 3 miles to the sign for CUMMINS FALLS, where you'll turn left onto a road that leads into a parking area bordered on the far end by restrooms, and walking paths to the 75ft falls. Be especially vigilant to keep small children close, away from cliff-edged overview areas. Summer swimmers are required to begin departure hikes back up the steep grade to the parking area no later than 5pm… winter hikers closer to 3 or 4pm… the park is open year-round and has no admission fee.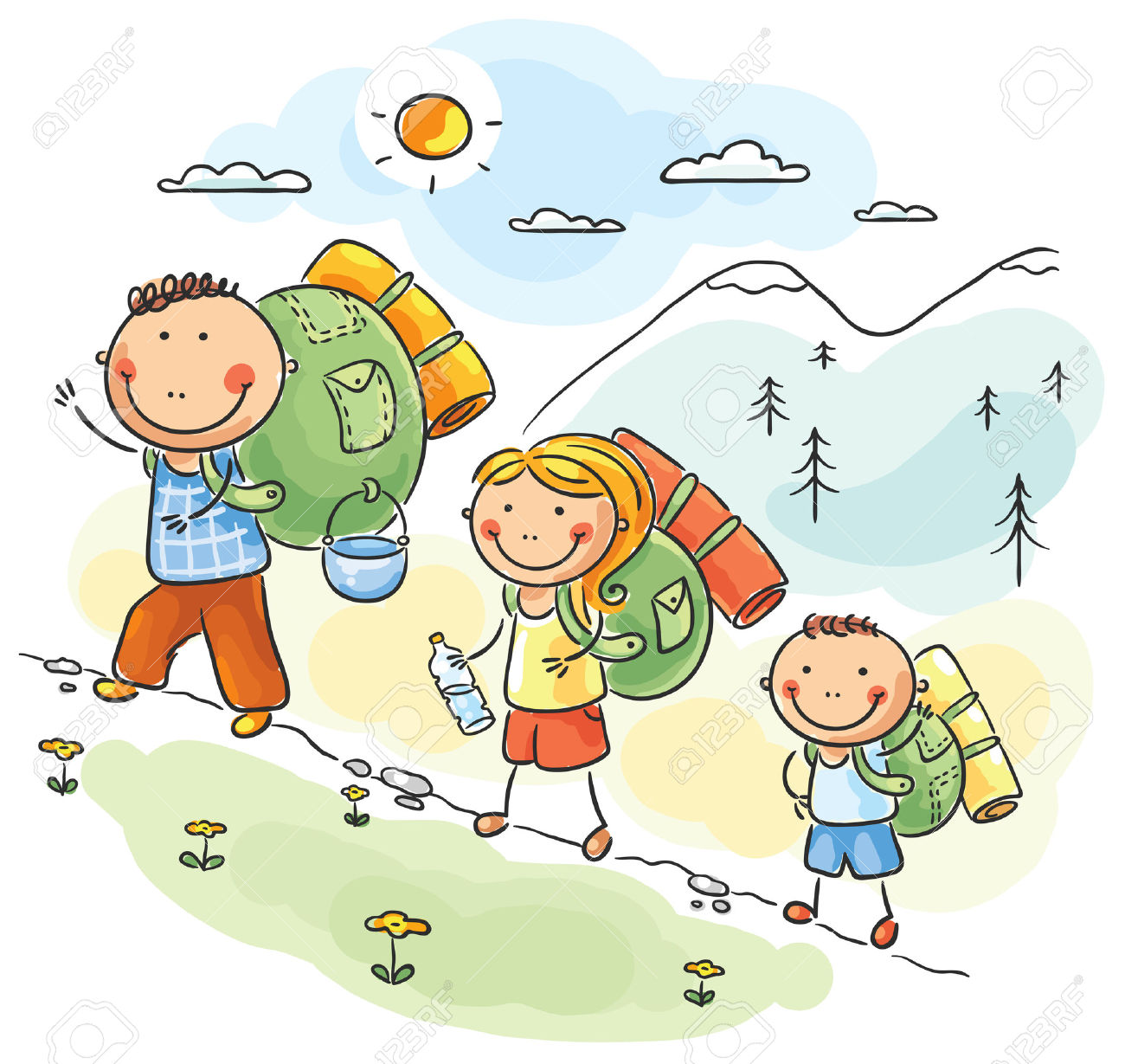 BURGESS FALLS: Heading South on South Willow Avenue (Rt. 135) from the US 40 overpass intersection, proceed about 5 miles (through Hudgens and Ditty, and past Putnam County Fire Department Station 13 on the right), through Boiling Springs. Turn left at left-hand side island divider. You'll pass FAMILY PRODUCE Farm Store on the left (it's worth stopping in on the return home for local honey, butter, jam, cheese, snacks, soft drinks, fresh veggies, Blue Bell ice cream cones, and more). In 2-3 more minutes, you'll come to a bridge at the Putnam County line, and make an immediate right onto Burgess Falls Road as soon as you cross the bridge. Follow signs to the parking area. BURGESS offers five continuous very dramatic falls, up to 130ft high, all with great views, and summer swim options for those willing to trek down the canyon to the water. The no admission-fee park promotes being open daily/year-round. Total drive: approximately 17 miles
NOTE: Regardless of which destination you choose, if you turn OFF cellphone ringers to enjoy the walk and views, and take photos of special sights along the way without distraction… you might actually surprise yourself by filling your busy brain with Mother Nature's relaxing birdcalls, greenery, rocks and rushing waters. Short-leashed dogs whose owners use carry-out poop bags are welcome. Dog or not, please remember to leave nothing behind but your footprints.