From park-parking and safety-play-surfaces, to live music concerts and in-groundwater-spouts to run through, the new "LIVINGSTON CENTRAL PARK,"set to open its gates in mid-May, is already being called a Family Oasis… Read more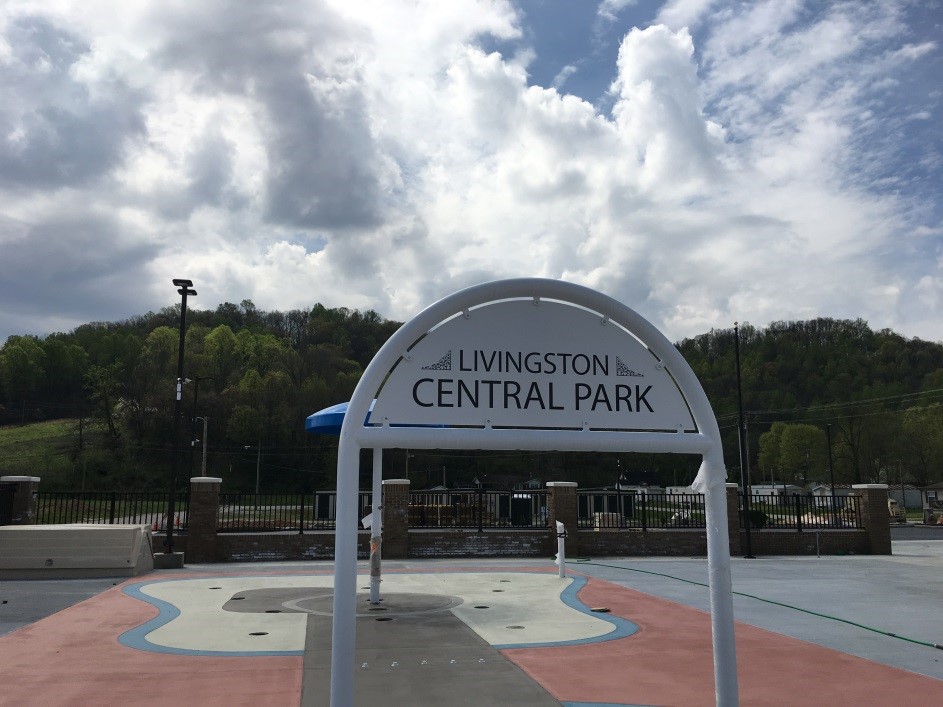 It's just 20 minutes or so north on Rt 111 from Cookeville and Algood (25 minutes from TTU's 10th Street access). Take a refreshing drive past the Flea Market "Gold Elephant" on the right to visit the brand new LIVINGSTON CENTRAL PARK in the heart of Overton County. It's a short walk to Livingston's Courthouse Town Square, as well as gift shops, professional offices, an array of restaurants, the Livingston Community Center, and historic post office.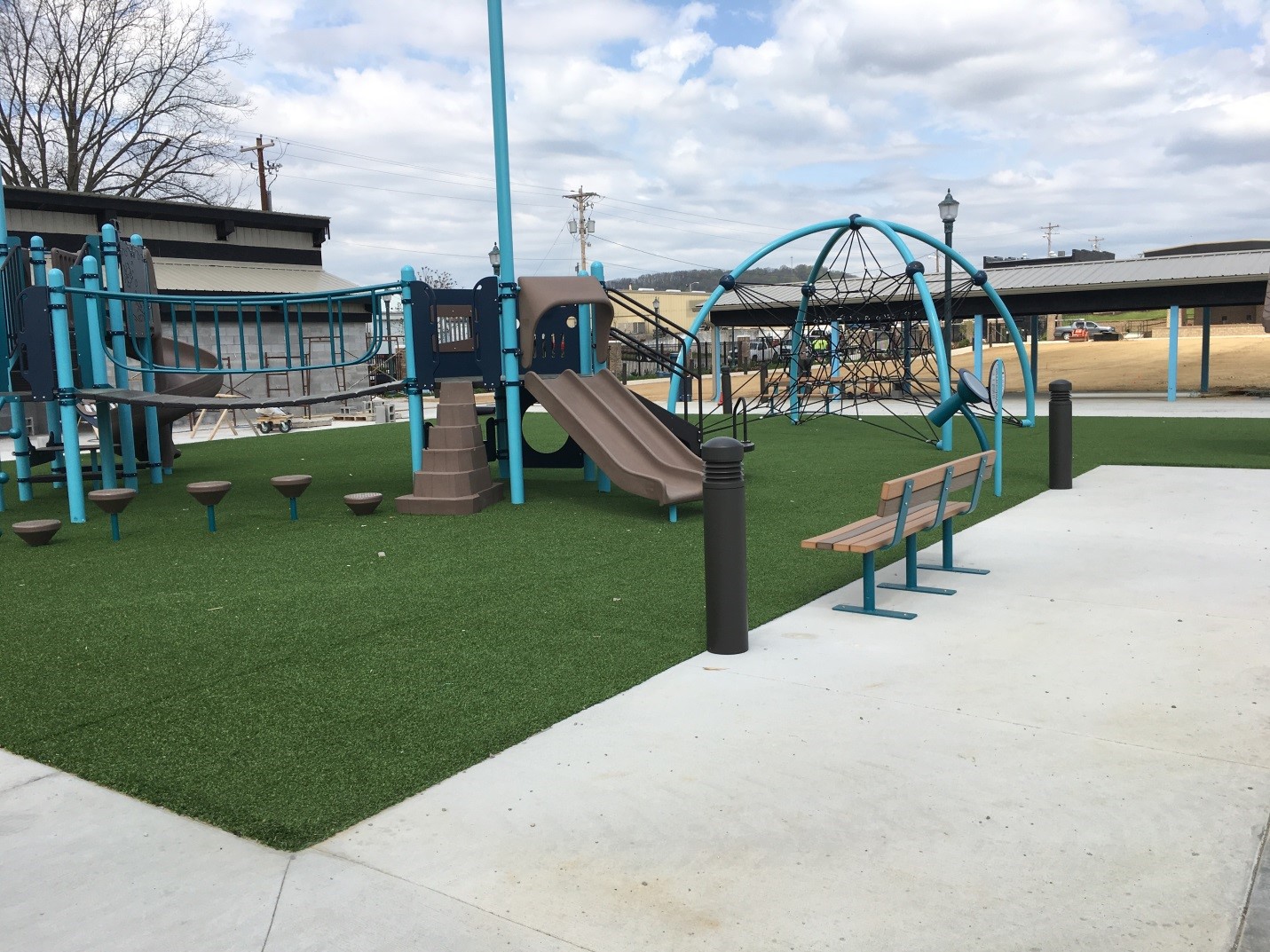 Besides an outstanding fun play area for youngsters that includes a giant xylophone along with slides and some innovative climbing structures, the Park play area features a specially-designed soft safety surface with nearby benches for those who desire, instead, to sit and be entertained.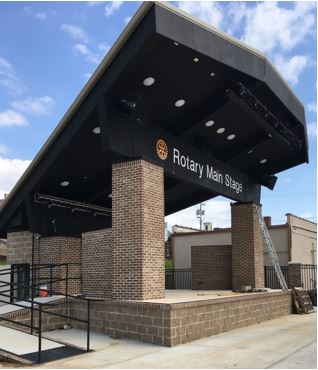 Live music performances are being scheduled to take place on the Park's "ROTARY MAIN STAGE" (facing a huge sodded field) to be offered throughout the year. Along with The Rotary Club stage donation, other Park ingredients are the result of a grant plus donations raised as part of a major community-wide sponsorship program spearheaded by the Chamber of Commerce.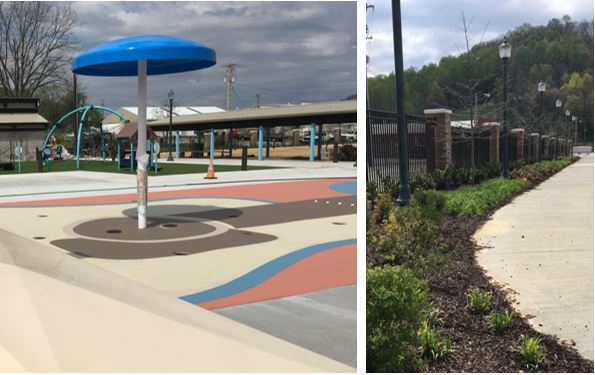 In-ground water spout holes keep little feet hopping and extensive above-ground landscaping, fencing and gates keep this Family Oasis attractive, inviting, cool, safe from traffic, and feeling private.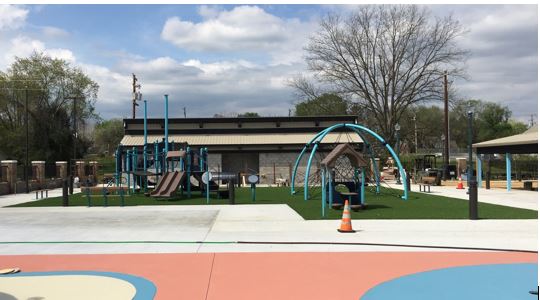 Ah, yes, and there are, of course (See the building behind the play area above), on-site bathrooms and a Park office. To the right (See roof edge with two blue support posts) is a 100-foot long covered pavilion.
DIRECTIONS. Rt 111 north to Livingston, straight through a few traffic lights, to one-way traffic split roads into downtown Livingston:
LIVINGSTON CENTRAL PARK is (How could it be anything else?) centrally-located, between South Spring Street (Turn right on this one-way street a block past Winningham's True Value Hardware) and return on (also one-way on the opposite side of the Park) McHenry Street. LIVINGSTON CENTRAL PARK is located behind West Main Street, two blocks from Livingston Community Center and two blocks into the Town's Courthouse Square.
UPDATE SPECIAL. Because this Park is so brand spanking new, and not yet completed at the time of this writing, be sure to return here a couple of weeks after the Grand Opening (scheduled for mid-May) for a more complete update that reflects all the finishing touches and complete list of structure/equipment/ design/ volunteers and community sponsorship donations.