Father & Son, Mother & Daughter, Sister & Brother (plus "Griffin," an old dog that learns new tricks & "ROLLO," a brand new puppy!) . . . Their family caring for your family. What more could anyone ask than to have access to two caring and experienced Family Medicine Physician Specialists who are supported by two other healthcare professionals in their own family?
And they all function as a unit, serving their patients in a professional family healthcare practice setting devoted to (what else?) Family Medicine (Oh, yes, and they also all play guitar too!)
Are you feeling like part of the family yet?

Dr Trueman D. Smith and his son Dr. Colin G. Smith are the lead professionals. They are followed closely and fully supported by the RN (burn unit nurse)/ Certified Fitness Consultant/ Instructor/ wife-and-mother, Laurie, in her role as Practice Manager.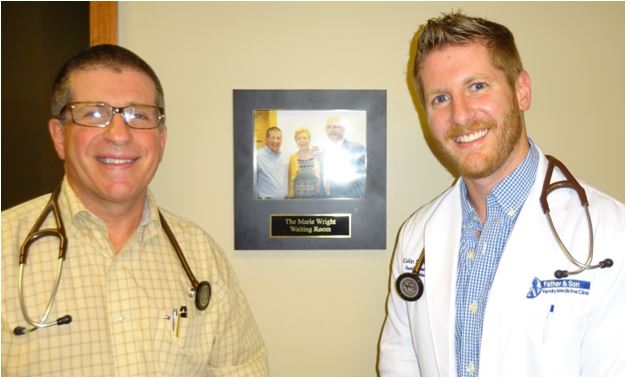 Originally from Antigonish, Nova Scotia, where Dr. Trueman became increasingly frustrated with the system limitations and patient-insensitivities of Canada's socialized medicine program, and in search of a "new beginning," he and Laurie and their three children arrived 23 years ago "at the hand of God" –from out of a raging Boston blizzard en route from Nova Scotia— and ended up in Livingston, the Overton County Seat.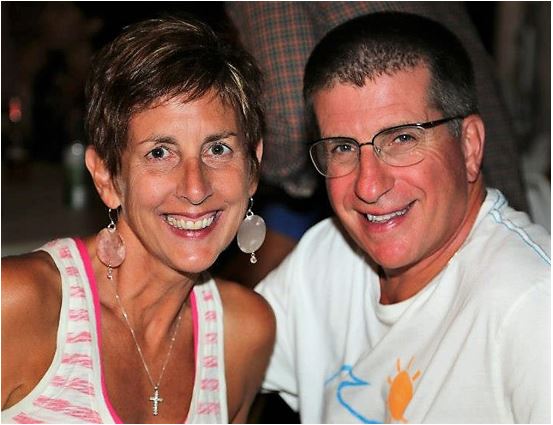 Their journey followed a set of what at first seemed to be serendipitous routes and experiences (a book by itself), only to come to the conclusion that it had indeed been Divine Intervention that paved their way to Livingston.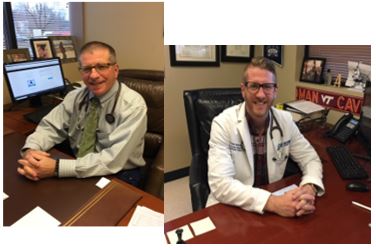 After 22 years of a successful Livingston medical practice, and their son, Dr. Colin Smith, completing his internship/residency and receiving his medical degree, the Smith Family relocated to Cookeville three years ago to launch Father & Son. If, by the way, you are reading this and looking for testimonial support: They brought along with them what Laurie estimates to be over 95% of Dr. Smith's loyal Livingston patient population! That speaks for itself!
The family's daughter and sister: Jessica Anders—shown below left, and on the right with her Mom. Jessica is an IT specialist, and is the Clinic's Opioid Recovery Counselor. The Father & Son Family Medicine Clinic Team prides itself on the effectiveness of the methods they use (including "in house counseling") to deal with Opioid Addiction.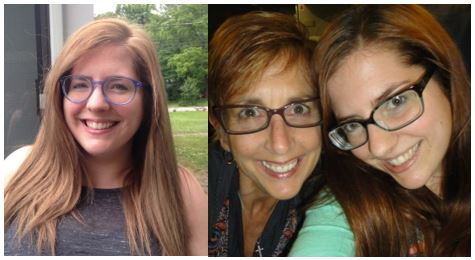 Laurie explains that their Clinic views Opioid Addiction as a "lifetime disease that has no regard for age, race, sex or socioeconomic status." It is not something, she says, to be simply dismissed as a "lifestyle" ailment because, that term too often fosters dismissive attitudes, disrespectful treatments and careless prescription writing… part of what has led to the now-epidemic proportions of the disease.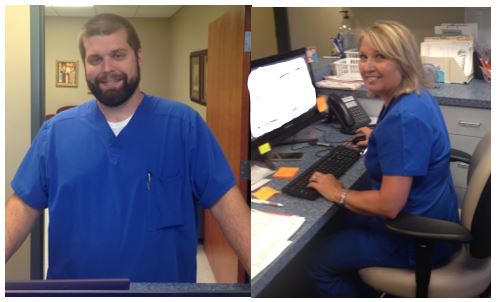 Family Medicine Clinic's Nurse Mike and Nurse Kim.
Other than pregnancy-related issues, the Father & Son Family Medicine Clinic sees and treats virtually every type of physical pain, ailment, discomfort, or disease —from coughs and colds and flu symptoms to home, travel, and athletic injuries, from arthritis, addictions, weight issues, dementia, and much more— for all ages and all stages.
And in case you or someone in your family, neighborhood or church is on the lookout for "a family doc," The Father & Son Family Medicine Clinic is all right here in the heart CKVL... located in Suite 265, at the Premier Diagnostic Imaging complex at 315 North Washington Avenue in Cookeville (one-flight-up-by-steps-or-elevator, with close, easy parking).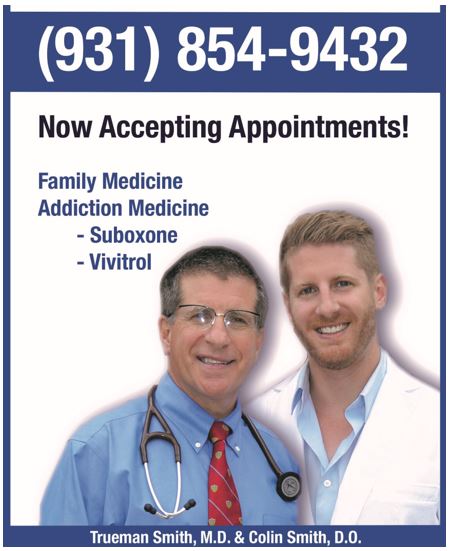 "We are, each-and-all, fully committed to our motto:
Our family taking care of your family
… It's what we do!"