Cummins Falls: A Hidden Paradise in Cookeville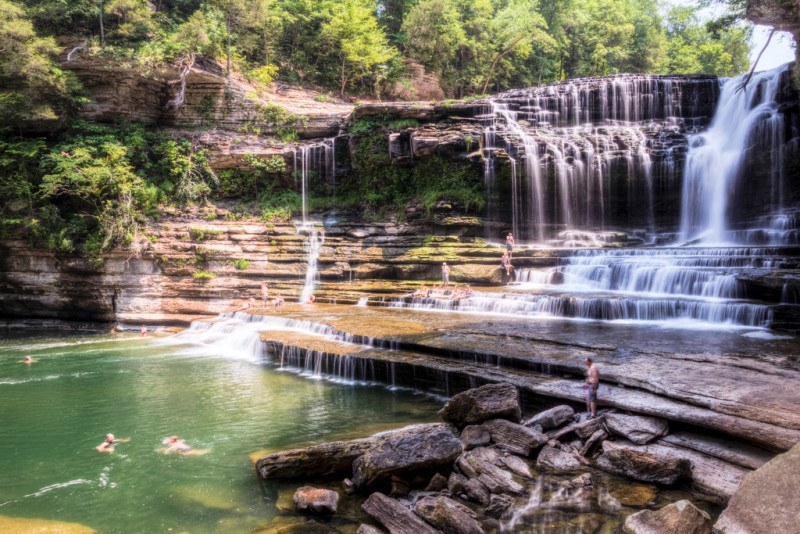 If you're looking for a day-trip to get out of the house, spend time with the family, or enjoy nature alone, Cummins Falls should be at the top of your list.
Whether you're an experienced hiker or a leisurely walker, Cummins Falls has something for everyone. This beautiful treasure of a state park boasts 211 acres of breathtaking scenery as well as a 75-foot-high waterfall.
Where is Cummins Fall State Park?
This Tennessee State Park is quite close to Cookeville and very close to Baxter. It is ranked number one by Trip Adviser for things to do in Cookeville, TN. If you're looking to buy property in the area, then consider the suburbs close to Cummins Falls. There are many beautiful houses within a 5 to 10-minute drive of the park.
A Waterfall You Don't Want to Miss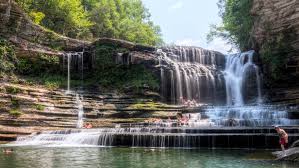 The main attraction of course, is the waterfall, and there are many ways to see it. The easiest way is from the overlook. There are signs to help guide you to the overlook and it generally takes about 15 minutes depending on your pace. This trail is quite easy and would be great for small children and the elderly.
Essential Hiking Information for Cummins Falls State Park
The hardest trail is the one leading down to the falls. This can take around an hour, again depending on your pace. This is a very rugged trail with steep drop-offs and if it has been raining recently, then it can be muddy. It is advised that you wear sturdy shoes, pack lightly, and keep your hands free.
Once you get to the bottom, you will have to eventually cross through water. Water shoes are great here, but any shoes will work. Some people tend to think barefoot is the way to go, but the rocks are slippery, and you generally get better traction with shoes.
Even though it's a difficult hike to make, it is absolutely worth it. The view is breathtaking, and you can walk right up to the falls and feel the spray of the water. You definitely deserve the bragging rights for making it to this point so be sure to get plenty of photos! You can also swim here, but it's advised to bring a life vest if you're not an experienced swimmer.
You can also make it to the top of the falls and this route is good for intermediate hikers. Small children and the elderly can likely make the hike with assistance. It has a rugged area leading down, but it's not too hard as there is a natural staircase of rocks you can traverse. Depending on which trail you take, it can take anywhere from 20 minutes to 1 hour. Take many photos here too!
It's not quite a breathtaking as the bottom of the falls, but the scenery here is also beautiful and you can walk right to the edge and see the falls from the top.
Guided Hiking is a Great Way to Spend a Saturday
There are guided hikes nearly every Saturday morning during spring and summer months as well as camping located right outside the main entrance to the park at Old Mill Camp. This camp offers tent and RV camping as well as a little store where you can buy essentials and some yummy ice cream after a long day hiking!
You don't want to miss what many call the most beautiful attraction in Cookeville. From the beautifully wooded trails, to the gorgeous wildflowers, to the stunning waterfalls, there is something at Cummins Falls for everyone.