August Events You Don't Want to Miss in Cookeville, TN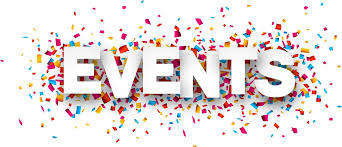 As school starts and summer comes to a close, there are still plenty of exciting events in Cookeville, TN. It's a great time to get out and have fun with friends and family and learn more about your community. Keep reading to see what exciting events are happening in and around Cookeville, TN in August.
August 25, 2018 6 to 8 PM
3rd Annual Farm-to-Fork Dinner
The Farm-to-Fork Dinner is a great way to enjoy some delicious food, celebrate local farmers and chefs, and take in the scenery of the beautiful Dogwood Park. General admission is $75 per person for a four-course meal prepared by farmers and chefs from the Upper Cumberland area using delicious seasonal and local ingredients.
If you want to upgrade your experience, you can purchase a VIP ticket for $100 per person that include the four-course meal and a pre-dinner event at the Back Room Bistro. Purchase your general admission or VIP tickets here.
August 26, 2018 2 to 4 PM
Wine & Whiskers
Calling all animal lovers! Wine & Whiskers is holding a FREE event that combines wine and animal adoption into a fun-filled event geared towards helping local pet organizations.
You'll get to participate in a silent auction, a smooth-the-pooch photo booth, and Pour for a Paw. Pour for a Paw gets you a free glass of wine if you adopt a dog or a cat. All of the fun will be set to music provided by DJ Mike from the Associates.
Exotic Tropicals Pet Store, Puppy Love Drog Treats, and Thunderhawk Canine, LLC are all vendors or donors for the silent auction, so this is something you don't want to miss! The AARF, Humane Society Spay and Neuter Clinic, Open Heart Animal Rescue, Shelly's Angels Saving Strays, and the Tenneessee Dachshund Rescue are all involved in the event as well.
Want to maximize your help and save some money on wine? For every donation you bring, you get 1 DelMonaco Dollar to purchase wine (up to 5). Some items that are needed include clay cat litter, fleece blankets, hand soap, gift cards, trash bags, and pet food. Please see the specific list of needs here before bringing an item.
August 30 to September 2, 2018
Muddy Roots Music Festival
The Muddy Roots Music Festival is something you don't want to miss. It's been named a top festival by Rolling Stone. The three days are full of music, vintage cars, vendors, pinups, and camping. You'll hear everything from punk music to country to traditional – so this is really an event meant for everyone to enjoy. There's a pre-party the day before the event, free camping all weekend with your ticket, and gates are open 24 hours so you can come and go with one weekend pass.
What events are you excited about attending in Cookeville this August? Everything sounds so exciting, it may be hard to choose! Of course, there's nothing wrong with enjoying them all if you have the time and energy.