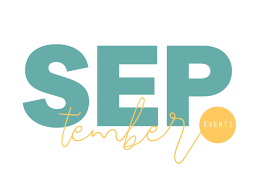 September Events in Cookeville, TN
Ahh, September is here. You survived the start of back to school and most of the hot days of Summer are over. You made it! Before you turn on your holiday brain and start to get ready for Halloween, Thanksgiving, and Christmas, press pause and see what Cookeville has to offer in September.
September 8-9
35th Annual Cookeville Breakfast Rotary Golf Classic
The 35th Annual Cookeville Breakfast Rotary Golf Classic is a two-man team scramble event that has $1,000 cash prizes for the first hole-in-one for every par three hole. The golfers will also receive goodie bags and free range balls. There are trophies up for grabs as well, and it's sure to be a great time for all involved. All proceeds go to the Youth in Crisis and Youth in Excellence.
September 14 to 16
AMA Cookeville Motorcycle Classic
The AMA Cookeville Motorcycle Classis is an exciting event that's bringing a three-day weekend full of racers from all over the country. On Friday, the gates open at 4 PM and the program begins at 7 PM at the Putnam County Fairgrounds. On Saturday, the gates open at 8 AM and the program begins at noon at the Middle Tennessee Dragway. On Sunday, the gates open at 9 AM and the program begins at noon at the Middle Tennessee Dragway again. Admission on Friday and Sunday is $10 per person and Saturday is $20 per person.
September 20 to 22
Upper Cumberland Quilt Festival
The Upper Cumberland Quilt Festival is bringing a fall festival to the town of Algood for the 30th year. You'll enjoy amazing quilt displays, breath-taking quilt barn tours, a fun auction, special vendors with unique finds, crafts, and model railroad displays all in a country store set-up. Come out and admire the handywork and art and maybe pick up a few new fabrics to add to your collection!
September 28
Cookeville Whiskey Festival
The Cookeville Whiskey Festival is an event people look forward to every year. With more than 100 different ones at the event, you'll get the opportunity to try new whiskeys, scotches, and bourbons. There are samples from regional, national, and international drinks with the vendor experts discussing the history and making of each brand. It's an informative and tasty event for anyone who enjoys a good whiskey, scotch, or bourbon.
So before you go into holiday mode, come on out and enjoy some of the events in Cookeville during September. There are many things to experience throughout the year, and we are sure you'll find something in one (or more!) of these events to help you unwind and have a great time.