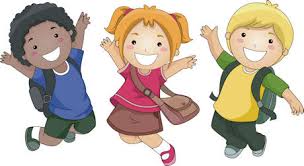 Better School District or Better Home: Which Would You Choose?
When you're looking at home to purchase, you probably have a list of things you really want: 3 bedrooms, 2 bathrooms, an updated kitchen, a nice yard for the kids, and a safe neighborhood with good schools. But what happens when you can't get everything on your list in your budget? Would you choose the better home or the better school district?
This is a very difficult decision to make. On one hand, you have the home that checks all the boxes and would be fantastic for your family, but it's outside of your ideal school district. On the other hand, you have your ideal school district, but the home is missing some of the things on your "must" list. Let's take a look at how you can weigh the decision and try to make the best choice for your family.
Option 1: The Better Home Outside of Your Ideal School District
This home has everything you wanted in a home purchase: the right number of bedrooms and bathrooms, nice materials and finishes, new appliances, a great yard, and extra things you had hoped for like a finished basement. The only downside you can think of is that it's not in the right school district, otherwise it is perfect.
Your kids may have to change schools or your future kids won't get to enroll in the best schools in your area, like you had always planned. So what do you decide? You'll get the home you always wanted but your children won't get the education you wanted them to have.
The decision to choose the home over the school district: You choose the home because you realize that the schools in your area are good enough, could always improve, and you can fill in the gaps at home by being supportive, reinforcing your values, and hiring extra help if necessary. With the right home environment, many children excel later in life even if they went to the worst schools possible.
Option 2: The Ideal School District with a Less Than Ideal Home
When you looked in your ideal school district with the great test scores and reputation, you found out that you don't get as much for your money. You managed to find a home with enough bedrooms and bathrooms, but not as many as you wanted. It doesn't have the nice finishes and brand new appliances, the yard is comparable to the better home, but there are no extras like that finished basement that made you drool.
Still, you feel strongly that the school district is very important and you want your kids to go to the best schools for them. So you compromise and decide that you can choose this home and "figure it out" to give your kids the education you want them to have.
The decision to choose the school district over the home: You reason that there's nothing more important than giving your kids the best chance to succeed, and the best schools in the area are how you're going to do that. You can always improve the home later and sacrifice some of those luxury items to end up with a nice home that's a reasonable choice for your family.
This decision is a very personal one and it's not something that everyone will agree on. Just because you choose the nicer home doesn't mean you love your kids any less or that they are destined to fail. Similarly, just because you choose the nicer school district doesn't mean you won't be happy in your home or that your kids will definitely succeed there.
In some cases, with the right budget and patience, you can have both – the ideal home in the ideal school district. The best thing you can do is determine what matters most to you, if you're willing to compromise, and what budget and pricing you'll be dealing with in that premium district.